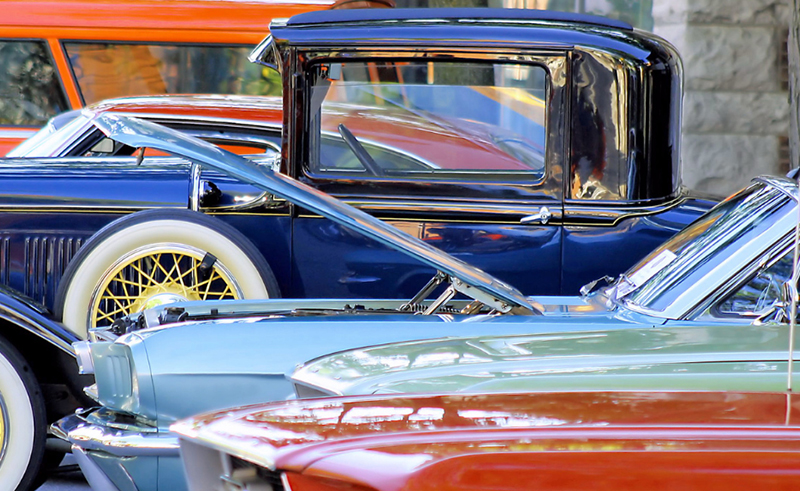 Jun 18, 2021
If You Have a Classic Car, You Need a Dehumidifier in the Garage!
Classic car enthusiasts are well aware of the effort required to maintain vintage models. Indeed, the average classic car is fragile and vulnerable to changes in its surrounding environment, particularly changes in humidity levels.
Dehumidification is an essential aspect of classic car care, and Dehum provides the best industrial-strength dehumidifiers in Australia. Keep reading to learn about the importance of maintaining a suitable humidity level in your classic car garage, and how Dehum can help with this process.
The Impact of Humidity on Classic Cars
Humidity is a significant concern in both hot and cold weather, and can be especially problematic within a classic car garage.
Aesthetically, excess moisture will lead to cracked leather, rust, paint damage and damp smells; for classic car collectors, this is a horror story that will severely affect the value of your vehicle.
A classic car may also become non-drivable in humidity and will be subject to structural corrosion, as well as damage to the steering wheel and rubber seals.
Overall, no good can come from storing classic cars in a garage with high humidity levels. Relying on natural ventilation is usually not sufficient; to keep a classic car in pristine condition, you should consider investing in an industrial-strength dehumidifier for your garage.
Why Choose Dehum?
Dehum has more than twenty years of experience in installing dehumidifiers in homes and offices across Australia. Their fixed dehumidifiers, built with the preservation of antiques in mind, is the ideal option for your classic car garage.
Fixed dehumidifiers are relatively inexpensive and, once they are set up, they require very little maintenance. The industrial-strength dehumidifiers offered by Dehum promise to reduce and maintain humidity at an optimum level; this maintenance is essential since cold environments can also damage classic cars.
Dantherm has been manufacturing premium-quality, industrial-strength dehumidifiers for over forty years, and are proudly stocked by Dehum. Their features make them ideal for classic car storage:
Use of remote controls to set humidity and temperature at ideal level – these settings can be locked to avoid accidentally changing them
Low cost and energy consumption
Easy to use – perfect for those with little knowledge about dehumidifiers
Option of logging data for instant fault detection
One of the biggest reasons to choose Dehum is that they are the only suppliers of Dantherm in Australia. By trusting them with your dehumidifier installation, you can rest assured that you are being provided with the best quality service and products.
Conclusion
Owning a classic car is more than just a hobby, and it requires tremendous work to retain the value and look of a vintage vehicle. You now know that a dehumidifier is an essential part of any classic car garage, but you may still be unsure where to start.
Working with Dehum will ensure your needs are taken care of at relatively low costs, and will make the process of caring for your classic car a whole lot easier.
If you wish to start the process of installing your industrial-strength dehumidifier, get in contact with Dehum today.